Gourmet Tapas Tour
Duration: 4h30 minutes
Mobile Voucher Accepted

Professional Guide
19-04-2021
Subtotal (incl. VAT):
€ 0.00
Subtotal (incl. VAT):
€ 0.00
Subtotal (incl. VAT):
€ 0.00
Subtotal (incl. VAT):
€ 0.00
Subtotal (incl. VAT):
€ 0.00
Subtotal (incl. VAT):
€ 0.00
Subtotal (incl. VAT):
€ 0.00
Subtotal (incl. VAT):
€ 0.00
Subtotal (incl. VAT):
€ 0.00
Subtotal (incl. VAT):
€ 0.00
Subtotal (incl. VAT):
€ 0.00
Subtotal (incl. VAT):
€ 0.00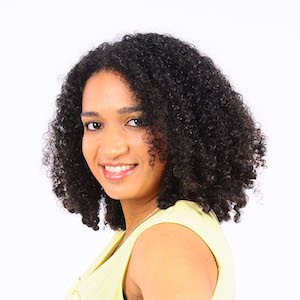 Help & Support
Our Customer Service is available in English, Dutch and German
LiveChat
Direct response during opening hours
Phone
Please call us if you have questions

+31 85 888 2923
Available Monday to Friday between 2 PM – 9 PM (CET)
WhatsApp
Direct response during opening hours

+31 6 555 29 977
Available Monday to Friday between 2 PM – 9 PM (CET)
There is a story to tell about every corner of Madrid and the markets that supply the city for almost a century. Discover the signature cuisine, gourmet products and a vast amount of culinary culture, nowadays hidden in the reformed markets of San Miguel and La Cebada in the La Latina neighbourhood in Madrid.

About the tour
As a Spanish cuisine lover, learn where and how you can buy the products necessary to cook all those delicious Mediterranean recipes. Learn on fresh seasonal products and the main ingredients of the secret bases of Spanish cuisine by the hands of a professional culinary expert guide.
You will start the tour by visiting the Mercado de San Miguel. The most central site on the entire route, located very close to Madrid's main square – Plaza Mayor, is also one of the most well-known and visited markets in the city. In recent years it has become Madrid's benchmark gourmet market and has been acknowledged as a site of cultural interest. In this famous market, you will start to prepare your palate with gourmet bites!
Continue your route to visit La Cebada, one of Madrid's traditional markets, offering a wide variety of vegetables, fruits, meat and fish, etc. Along the tour of both markets, you will stop at different stands to get first-hand knowledge from traders on how to select the best seasonal products.
In this fantastic culinary tour you hop from tapas bar to tapas bar, enjoying 9 of Madrid's most traditional tapas. The tasting session includes croquettes, potato omelette, cod, Iberian ham, cheese and olive oil, all accompanied by a variety of beverages such as cider, red and white whines, beer or vermouth. To make it an even better culinary experience, you will end with a sweet touch in the classis churros bar – Chocolatería San Ginés.
Why buy online tickets?
It's fast, easy and you get the best price
Your spot is guaranteed, just go to the departure point on the booked date
You will receive your voucher by e-mail, show the mobile voucher to the guide
The tour includes
Specialised local gastro-guide
Visit to two different markets
Up to 5 drinks and 8 product tastings
1 cocktail at an exclusive sky bar
Tasting at chocolatería San Ginés
Important information
When: at 11.30 AM and 6 PM
Make sure you are at the starting point 15 minutes in advance
Duration: approx. 4h30m
At least 2 people are required for this activity to take place.
Starting point: Plaza de San Miguel 7 (details on voucher)

Please contact us if you have any questions. We are more than happy to help you!
This tour in Madrid is organized by World Experience (WE), Avenida Diagonal, Barcelona, Spain
We always double-check the availability with our local partners for each booking. Even though this is usually a swift process, it can take up to 24 hours. Once this process is completed you will receive your voucher or ticket by email. If our local partner is not able to confirm your booking we will offer you the best possible alternative. If the new date and/or time doesn't fit your itinerary, we will reimburse the full amount paid.
How great that you want to share your experience! Your feedback helps other travelers to make a better choice.