Toledo & Madrid Sightseeing
Duration: 7.5 hours
Instant Confirmation

Professional Guide
15-05-2021
Subtotal (incl. VAT):
€ 0.00
Subtotal (incl. VAT):
€ 0.00
Subtotal (incl. VAT):
€ 0.00
Subtotal (incl. VAT):
€ 0.00
Subtotal (incl. VAT):
€ 0.00
Subtotal (incl. VAT):
€ 0.00
Subtotal (incl. VAT):
€ 0.00
Subtotal (incl. VAT):
€ 0.00
Subtotal (incl. VAT):
€ 0.00
Subtotal (incl. VAT):
€ 0.00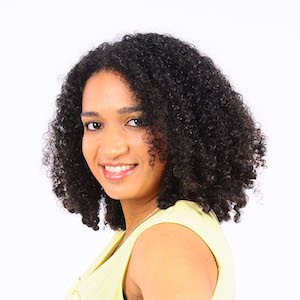 Help & Support
Our Customer Service is available in English, Dutch and German
LiveChat
Direct response during opening hours
Phone
Please call us if you have questions

+31 85 888 2923
Available Monday to Friday between 2 PM – 9 PM (CET)
WhatsApp
Direct response during opening hours

+31 6 555 29 977
Available Monday to Friday between 2 PM – 9 PM (CET)
Toledo & Madrid Sightseeing
Toledo
Discover the "City of the Three Cultures"! Toledo is located 70 km from Madrid. It is a wonderful city museum, declared World Heritage Site by UNESCO. It is one of the oldest towns in Europe and has a great artistic beauty and buildings from almost all periods in history (Arabian, Gothic, Mudejar, Renaissance and Baroque style).
Toledo is called the "City of the Three Cultures", since Christians, Muslims and Jews lived together. In the XVI century, it was also the place of residence of the great painter El Greco.

Many monuments will be visited during this day tour: outside view of the Cathedral, Church of St. Tomé with El Entierro del Conde de Orgaz, masterpiece of El Greco, Synagogue of Sta. María la Blanca, Museum of Victorio Macho, Monastery of San Juan de los Reyes, famous technique of damascene (incrustation of precious metals in steel) and panoramic sightseeing of Toledo. More than enough to fill the day with!

Madrid Sightseeing Tour

Madrid shows many contrasts which the city has inherited through the history. You will discover the midievel origins of the city, like the Arabic fortress, at the Barrio de la Morería, characterized by the antiquity of its buildings and the taste of its typical restaurants. The tour then goes by the Hapsburg Madrid of Felipe II, with its Renaissance en Baroque buildings. Here you can walk by at ease and make some pictures on Calle Mayor, Plaza Mayor and Plaza de la Villa.

Next the tour goes to Bourbon Madrid and the urban layout made by Carlos III, the Royal Palace, the Cibeles Fountain and the Puerta de Alcalá. The following visit is the works of the kingdom of Joseph Bonaparte in the 19th century, such as the Prado Museum. You will come to know everything about the contemporary Madrid at areas such as Gran Vía, Paseo de la Castellana, Barrio Salamanca, Plaza de Castilla and Parque del Oeste, but also about the commercial and financial part of Modern Madrid. Think of places like the emblematic Ventas Bullring or Santiago Bernabéu Stadium, where also the second part of the tour starts.

During this tour there is a stop at the famous Hard Rock Café, where you can enjoy a nice (free) drink. Comfortable shoes are recommended.
Why buy online tickets?
It's fast, easy and you get the best price
Your spot is guaranteed, experience a hassle free trip
You will receive your voucher by e-mail, print the voucher and get access
Pre-booked entrance to the Palace
Guided tour of the Palace with a professional English speaking guide
The Tour includes
Air conditioned motor coach
Multilingual official guide
Entrances to the monuments included in the tour of Toledo as detailed
Important information
When: on Wednesday, Friday, Saturday and Sunday at 9:00 AM

Duration: approx. 8 hours.
Children of 6-15 and seniors of 65+ get a discount.
Children under the age of 6 are free of charge.
Languages: English & Spanish (guaranteed).
Start point: San Nicolás 15
End point: Bus Parking Plaza de Oriente, Level -2
Please contact us if you have questions. We are more than willing to help you!
This tour in Madrid is organized by Julia Travel, Pablo Iglesias, 84, 08908 L'Hospitalet, Barcelona
Wanneer: dagelijks om 09.00 uur (van november t/m maart op woensdag, vrijdag, zaterdag en zondag)
Duur: ongeveer 8 uur
Kinderen van 6-15 en ouderen van 65+ krijgen korting.
Kinderen onder de 6 jaar mogen gratis mee.
Talen: Engels & Spaans (gegarandeerd).
Startpunt: San Nicolás 15

Eindpunt: Bus Parking Plaza de Oriente, Level -2
We always double-check the availability with our local partners for each booking. Even though this is usually a swift process, it can take up to 24 hours. Once this process is completed you will receive your voucher or ticket by email. If our local partner is not able to confirm your booking we will offer you the best possible alternative. If the new date and/or time doesn't fit your itinerary, we will reimburse the full amount paid.
How great that you want to share your experience! Your feedback helps other travelers to make a better choice.