Best of NYC Cruise
Duration: 2.5 hours
Voucher is valid up to 3 months after date of purchase
| | | | | | | |
| --- | --- | --- | --- | --- | --- | --- |
| | 1 | 2 | 3 | 4 | 5 | 6 |
| 7 | 8 | 9 | 10 | 11 | 12 | 13 |
| 14 | 15 | 16 | 17 | 18 | 19 | 20 |
| 21 | 22 | 23 | 24 | 25 | 26 | 27 |
| 28 | 29 | 30 | 31 | | | |
24-05-2018
Subtotal (incl. VAT):
€ 0.00
Subtotal (incl. VAT):
€ 0.00
Subtotal (incl. VAT):
€ 0.00
Subtotal (incl. VAT):
€ 0.00
Subtotal (incl. VAT):
€ 0.00
Subtotal (incl. VAT):
€ 0.00
Subtotal (incl. VAT):
€ 0.00
Subtotal (incl. VAT):
€ 0.00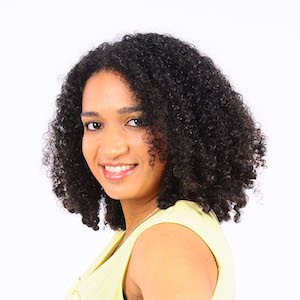 Help & Support
Our Customer Service is available in English, Dutch and German
LiveChat
Direct response during opening hours
Phone
Please call us if you have questions

+31 20 760 6081

+32 26 690 494

+49 69 8088 4250
Available Monday to Friday between 9 AM – 10 PM (CET)
WhatsApp
Direct response during opening hours

+31 6 555 29 977
Available Monday to Friday between 1 PM – 10 PM (CET)
Outside opening hours and on Saturday and Sunday, we normally respond within 24 hours
A tour operator with 70 years of experience and the only one that can offer you a complete roundtrip Manhattan! Time to book your tickets now. The cruises sail out every day, but only on 1 to 3 set times per day, depending on what time of the year you are in New York.
About the best of NYC Cruise
Set sail on one of the motorized boats and make a cruise around the popular Manhattan island. Bring your camera or smartphone along to take amazing shots from atop the open rooftop. All tours are narrated by professional guides. Food, snacks & beverages are available for purchase on board. Besides the Statue of Liberty you will see many other points of interest like; The Octagon, Randall's Island, High Bridge, Columbia University Harlem, Gracie Mansion, South Street Seaport, Brooklyn Bridge, Yankee Stadium, The Cloisters, Grant's Tomb, The Little Red Lighthouse and many more! Your ticket offers you much flexibility, it is valid for 3 months and can be used on any day during your holiday! Just make sure you get there at least 45 minutes in advance to reserve the best available seats.
Why buy online tickets?
It's fast, easy and you get the best price
Your spot is guaranteed, experience a hassle free trip
You will receive your voucher by e-mail, print the voucher and step on board
The cruise is including
Certified Professional guides
Sail within 100 feet of the Statue of Liberty
Great views of midtown and lower Manhattan
Free Wi-Fi
Important information
Duration: approx. 2.5 hours
Starting time: Daily tours 1 to 3 times a day, depending on time of year (see the schedule below or on your voucher)
Child ticket: Child fee is valid for ages 3 - 12
Baby's 0 - 2 join for free
Senior: from the age of 65. Bring a valid ID-card for verification
Departure point: Pier 83 W.42nd Street & 12th Avenue
Schedule
January 1st until March 13th: departure 12:00 PM
March 14th until May 1st: departure 11:00 AM & 2:30 PM
May 2nd until September 5th: departure 10:00 AM, 12:00 pm & 2:00 PM
September 6th until October 30th: departure 10:00 AM & 12:30 PM
October 31st until March 12th: departure 12:00 PM
Special schedule on July 4th, November 27th & January 1st
Take note! During the booking you will choose a date, in this case this is not the date of the tour. Your voucher is valid up to 3 months after date of purchase. You can choose the first day of your holiday for example.
Please contact us when you have questions. We are more than willing to help you!
This tour in New York is organized by Circle Line Cruises, West 42nd Street and 12th Avenue, New York, NY 10036
On board the rivercruise you will sail along 101 city highlights, including a magnificent view on the amazing Statue of Liberty. In 2.5 hours this tour will take you around the entire Manhattan island. Buy your tickets now! Choose a date and the desired number of tickets (the date you choose below is an indication). You will receive your voucher by e-mail directly after payment. The voucher is valid for 3 months, activate when needed
We always double-check the availability with our local partners for each booking. Even though this is usually a swift process, it can take up to 24 hours. Once this process is completed you will receive your voucher or ticket by email. If our local partner is not able to confirm your booking we will offer you the best possible alternative. If the new date and/or time doesn't fit your itinerary, we will reimburse the full amount paid.
How great that you want to share your experience! Your feedback helps other travelers to make a better choice.