New York Hop-on Hop-off Ferry
Duration: 24 hours
Instant Confirmation

Multilanguage Audio Guide
20-08-2018
Subtotal (incl. VAT):
€ 0.00
Subtotal (incl. VAT):
€ 0.00
Subtotal (incl. VAT):
€ 0.00
Subtotal (incl. VAT):
€ 0.00
Subtotal (incl. VAT):
€ 0.00
Subtotal (incl. VAT):
€ 0.00
Subtotal (incl. VAT):
€ 0.00
Subtotal (incl. VAT):
€ 0.00
Subtotal (incl. VAT):
€ 0.00
Subtotal (incl. VAT):
€ 0.00
Subtotal (incl. VAT):
€ 0.00
Subtotal (incl. VAT):
€ 0.00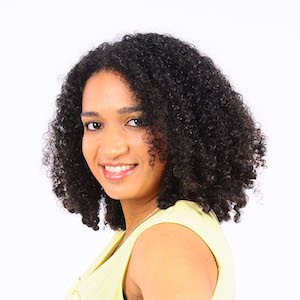 Help & Support
Our Customer Service is available in English, Dutch and German
LiveChat
Direct response during opening hours
Phone
Please call us if you have questions

+31 20 760 6081

+32 26 690 494

+49 69 8088 4250
Available Monday to Friday between 9 AM – 10 PM (CET)
WhatsApp
Direct response during opening hours

+31 6 555 29 977
Available Monday to Friday between 1 PM – 10 PM (CET)
Outside opening hours and on Saturday and Sunday, we normally respond within 24 hours
The fun and flexibility of the Hop-on Hop-off concept is now available by sea!
About the ferry tour
Explore Manhattan and Brooklyn by land and sea with this Hop-on Hop-off sightseeing cruise. Enjoy the sights of NYC from the Hudson and East River while your guide provides facts and stories about the city. Between stops, at the World Financial Center, South Street Seaport, Times Square and DUMBO, you'll be treated to views of the Manhattan skyline and the Statue of Liberty, but you will also have the unique opportunity to sail underneath the Brooklyn Bridge.
Why buy online tickets?
It's fast, easy and you get the best price
Your spot is guaranteed, experience a hassle free trip
You will receive your voucher by e-mail, print the voucher and show it at the pier
The cruise is including
24 hours unlimited travel with the ferry
Hop-on, hop-off access at 4 different locations
Sail within 100 feet of the Statue of Liberty
Unforgettable views of the Manhattan skyline including the Empire State Building, Chrysler Building, One World Trade Center and more
Free admission to the 9/11 Tribute Center (limited-time only)
Professional tour guide narration
Important information
Entrance for the Statue of Liberty is not included in your ticket
Children up to the age of 3: free of charge. Children 3-11 years old special price
Professional English guide

Accessible for passengers with disabilities

Voucher exchange point: at pier 78 on

West 38 street (details on voucher)
Tip! During the booking you will need to choose a date, in this case this is not a fixed date for the tour. Your voucher is valid up to 3 months after date of purchase. You can choose the first day of your stay in New York for example. Start the tour when you're ready for it.
Please contact us when you have questions. We like to help you!
This tour in New York is organized by GrayLine CitySightseeing NewYork, 1900 16th Street, Suite 210, Denver, CO 80202, USA
Departure points of the Ferry Tour



Pier 78, West 38th Street and Hudson River. Departure 10:00 AM, 12:00 PM and 02:00 PM

World Financial Center. Departure 10:20 AM, 12:20 PM and 02:20 PM

DUMBO (Fulton Street and Furman Street). Departure 10:50 AM, 12:50 PM and 02:50 PM

Above information is also printed on the voucher.
We always double-check the availability with our local partners for each booking. Even though this is usually a swift process, it can take up to 24 hours. Once this process is completed you will receive your voucher or ticket by email. If our local partner is not able to confirm your booking we will offer you the best possible alternative. If the new date and/or time doesn't fit your itinerary, we will reimburse the full amount paid.
How great that you want to share your experience! Your feedback helps other travelers to make a better choice.