Get on board the Liberty Cruise Tour, it is the fastest and best way to see the Statue of Liberty! This 1 hour tour is ideal to combine with another day activity in New York.
About the New York Liberty cruise
Sail down the Hudson River to the Statue of Liberty and back, viewing such sights as Ellis Island, the historic immigration center, One World Trade Center, and the World Financial Center, along the way. The cruises sail out every day, but only at 1 to 4 set times per day, depending on what time of the year you are in New York. See the complete schedule below. Your ticket offers you much flexibility, it is valid for 3 months and can be used on any day during your holiday! Just make sure you get there at least 45 minutes in advance to reserve the best available seats.
Why buy online tickets?
It's fast, easy and you get the best price
Your spot is guaranteed, experience a hassle free trip
You will receive your voucher by e-mail, print the voucher and step on board
The cruise is including
Professional guides
Sail within 100 feet of the Statue of Liberty
Great views of midtown and lower Manhattan
Important information
Starting time: Daily tours 1 to 4 times a day, depending on time of year. See the schedule below, this schedule will is also stated on the voucher
Season: all year. Except on 25th of December no tours
Child ticket: Child fee is valid for ages 3-12. Baby's 0-2 join for free
Senior: from the age of 65. Bring a valid ID for verification
Schedule
January 1st - May 1st: 10:00 AM
May 2nd - September 5th: 10:30 AM , 1:30 PM, 3:30 PM
September 6th - October 30th: 10:30 AM, 2:30 PM, 4:30 PM
October 31 - December 31: 10:00 AM. No tour on 25th Dec
Special schedule on 4 July, 27 November & 1 January
Tip! During the booking you will choose a date, in this case this is not a fixed date for the tour. Your voucher is valid up to 3 months after date of purchase. You can choose the first day of your stay in NY for example. Start the tour when you're ready for it.
Please contact us when you have questions. We are more than willing to help you!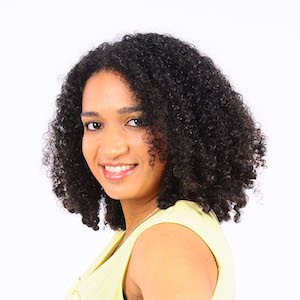 Help & Support
Our Customer Service is available in English, Dutch and German
LiveChat
Direct response during opening hours
Phone
Please call us if you have questions

+31 20 760 6081

+32 26 690 494

+49 69 8088 4250
Available Monday to Friday between 9 AM – 10 PM (CET)
WhatsApp
Direct response during opening hours

+31 6 555 29 977
Available Monday to Friday between 1 PM – 10 PM (CET)
Outside opening hours and on Saturday and Sunday, we normally respond within 24 hours
1 hour cruise along the harbor and the Statue of Liberty. Choose a date and the desired number of tickets (the date you choose below is an indication) You will receive your voucher by e-mail directly after payment The voucher is valid for 3 months, activate when needed
We personally double-check this tours availability on every order directly with our local guides to be 100% sure of your reservation. While this almost always a swift process it can take up to 24 hours in some cases. This is why your vouchers can sometimes not be send out immediately. We try our best but in the cases where our guides are booked we'll contact you with the best alternative we can find. Not satisfied? Then we'll apologize and return your payment as soon as we can.
How great that you want to share your experience! Your feedback helps other travelers to make a better choice.