Highlights Bus and Walking tour
Duration: 4 hours
Instant Confirmation

Professional Guide
22-10-2021
Subtotal (incl. VAT):
€ 0.00
Subtotal (incl. VAT):
€ 0.00
Subtotal (incl. VAT):
€ 0.00
Subtotal (incl. VAT):
€ 0.00
Subtotal (incl. VAT):
€ 0.00
Subtotal (incl. VAT):
€ 0.00
Subtotal (incl. VAT):
€ 0.00
Subtotal (incl. VAT):
€ 0.00
Subtotal (incl. VAT):
€ 0.00
Subtotal (incl. VAT):
€ 0.00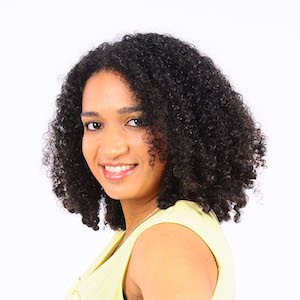 Help & Support
Our Customer Service is available in English, Dutch and German
LiveChat
Direct response during opening hours
Phone
Please call us if you have questions

+31 85 888 2923
Available Monday to Friday between 2 PM – 9 PM (CET)
WhatsApp
Direct response during opening hours

+31 6 555 29 977
Available Monday to Friday between 2 PM – 9 PM (CET)
This Sightseeing bus and walking tour is a great way to get to know the city. With this guided tour, you will see all the must sees of Oslo including one unique museum.

About the tour
When walking through the city centrum, you feel the cozy atmosphere. Enjoy stunning views over Oslofjord and at the top of the Holmenkoller ski jump, you will be amazed by the stunning nature all around you. Besides the stunning nature of Oslo, you will also get to know the great culture of Oslo. Get in touch with the amazing work of the most productive sculptor of Norway at the Vigeland Sculpture park. At this park, you will see over 200 sculptures in bronze, granite and wrought iron. Next, you will heighten your experience by visiting a unique museum in Bygdøy Peninsula; the Kon-Tiki Museum. After this visit, it's time to go back to the city centrum to enjoy the rest of your day. In the summer season, you return to the city centrum by boat.
Why buy tickets online?
It's fast, easy and you get the best price

Your spot is guaranteed, experience a hassle-free trip

You will receive your voucher by email, print the voucher and hand it over to the guide

The tour includes
Panoramic city sightseeing by a modern coach

Holmenkollen Ski Jump (approx. 30 min, entrance at the Ski Jump Tower is not included)

A guided walk through Vigeland Sculpture Park (approx. 45 min)
Entrance fee to the Kon-Tiki Museum
Ferry transfer from the museum to the city centre
Authorized English-speaking Guide

Audio guide in the bus: German, French, Spanish, Italian, Russian, Danish and Norwegian
Important information
Season: Daily

Start time: 10:30 AM

End time: 14:35 PM
Children 4-15 years receive a discount
Children 0-3 years free of charge
Return from Bygdøy Peninsula to the city center by ferry in the summer season (March 13th until October 13th, exact dates may vary per year) and by coach in the winter season. The return is non-guided.
Make sure you are at least 10 minutes prior to the start of the tour present at the meeting point
Meeting point: Haakon VII's Gate (Street) 1 (details on voucher)

Please contact us if you have questions. We are more than happy to help you!

This tour in Oslo is organized by H.M.Kristiansens Automobilbyrå AS, Ringnesveien 9, 0978 Oslo, Norway
We always double-check the availability with our local partners for each booking. Even though this is usually a swift process, it can take up to 24 hours. Once this process is completed you will receive your voucher or ticket by email. If our local partner is not able to confirm your booking we will offer you the best possible alternative. If the new date and/or time doesn't fit your itinerary, we will reimburse the full amount paid.
How great that you want to share your experience! Your feedback helps other travelers to make a better choice.