Skip the Line: Eiffel Tower, Louvre and Seine Cruise
Duration: 3 days
Skip the Line

Instant Confirmation

Mobile Voucher Accepted

Professional Guide
| | | | | | | |
| --- | --- | --- | --- | --- | --- | --- |
| | | | | | | 1 |
| 2 | 3 | 4 | 5 | 6 | 7 | 8 |
| 9 | 10 | 11 | 12 | 13 | 14 | 15 |
| 16 | 17 | 18 | 19 | 20 | 21 | 22 |
| 23 | 24 | 25 | 26 | 27 | 28 | 29 |
| 30 | | | | | | |
30-04-2018
30-4-2018
incl. summit
09:30 AM
30-4-2018
incl. summit
11:00 AM
30-4-2018
incl. summit
02:00 PM
30-4-2018
incl. summit
05:00 PM
30-4-2018
incl. summit
07:30 PM
30-4-2018
incl. summit
09:30 PM
30-4-2018
incl. summit
09:30 AM
30-4-2018
incl. summit
11:00 AM
30-4-2018
incl. summit
02:00 PM
30-4-2018
incl. summit
05:00 PM
30-4-2018
incl. summit
07:30 PM
30-4-2018
incl. summit
09:30 PM
30-4-2018
incl. summit
09:30 AM
30-4-2018
incl. summit
11:00 AM
30-4-2018
incl. summit
02:00 PM
30-4-2018
incl. summit
05:00 PM
30-4-2018
incl. summit
07:30 PM
30-4-2018
incl. summit
09:30 PM
Child
12-17 years
€ 84.00
30-4-2018
incl. summit
09:30 AM
Child
12-17 years
€ 84.00
30-4-2018
incl. summit
11:00 AM
Child
12-17 years
€ 84.00
30-4-2018
incl. summit
02:00 PM
Child
12-17 years
€ 84.00
30-4-2018
incl. summit
05:00 PM
Child
12-17 years
€ 84.00
30-4-2018
incl. summit
07:30 PM
Child
12-17 years
€ 84.00
30-4-2018
incl. summit
09:30 PM
Subtotal (incl. VAT):
€ 0.00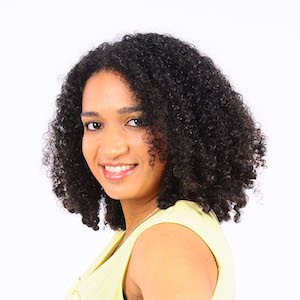 Help & Support
Our Customer Service is available in English, Dutch and German
LiveChat
Direct response during opening hours
Phone
Please call us if you have questions

+31 20 760 6081

+32 26 690 494

+49 69 8088 4250
Available Monday to Friday between 9 AM – 10 PM (CET)
WhatsApp
Direct response during opening hours

+31 6 555 29 977
Available Monday to Friday between 1 PM – 10 PM (CET)
Outside opening hours and on Saturday and Sunday, we normally respond within 24 hours
Visit the most exciting attractions in Paris. Don't miss out on this deal.
About the Eiffel Tower, Louvre and Cruise Combo
Start your day with a visit to the Eiffel Tower. After meeting your guide for a short briefing and introduction you will be escorted to the elevators to the second floor, skipping the long lines. You can explore the second floor on your own spending as much time as you like. Then continue to the 3rd floor for the most amazing view. Please note that tickets for the 3rd floor are subject to availability, please check the calendar. You can also access the first floor when you go down (no extra charge).
Your guide at the Eiffel Tower will also provide you with skip the line tickets for the Louvre Museum and Seine River Cruise, which are valid for any day and time. The river cruise departs near the Eiffel Tower and cruises along the Seine while passing famous sights, such as the Notre Dame. At the Louvre Museum you can explore the extensive collection, which includes the world-famous Mona Lisa, painted by Leonardo da Vinci.
Why buy online tickets?
It's fast, easy and you get the best price
Your spot is guaranteed, experience a hassle free trip
You will receive your voucher by e-mail, print the voucher and get access or show your voucher on your mobile phone
The Ticket includes
Skip-the-line access to the 2nd floor of the Eiffel Tower
Standard access to the 1st floor of Eiffel Tower
Standard access to the 3rd floor of Eiffel Tower (if available)

Skip-the-line A

ccess to the permanent and temporary collections at the Louvre Museum
1 hour cruise on the Seine River
Important information
While booking, you need to choose a date and time for the Eiffel Tower visit
Tickets for the 3rd floor are subject to availability, please check the calendar

Tickets cannot be modified, exchanged, or refunded
Meet the guide at the Eiffel Tower to redeem your voucher, you will not be able to redeem it at the Louvre or cruise
Please arrive 15 min early to the Eiffel Tower meeting point; latecomers will not be reimbursed

In case of bad weather, maintenance, or safety reasons, the Eiffel Tower summit may be closed.

The tickets for the Louvre and the Cruise are valid for 6 months and can be used at any time during opening hours. The Louvre is closed on Tuesdays
Meeting point with guide:

19 Avenue de la Bourdonnais, 75007 Paris

If you wish to pick-up the Louvre and Cruise tickets before your Eiffel Tower entry time, you can collect them at a location near the Louvre (details on voucher)
Please contact us if you have questions. We are more than happy to help you!
Informative experience
A relaxing, informative experience at a competitive price.
Good trip
We love our tour with this boat! We passed many tourism destinations and historical buildings. We also went very close to Eiffel and stayed quite long there.
Great!
To begin exploring Paris, we decided to take a boat tour along River Seine that is in the heart of Paris. The cruise allowed us to take in many of the highlights of the city and mae very beautiful pictures!
This tour in Paris is organized by Mon Petit Paris, 23 rue d'Aboukir, 75002 Paris
We always double-check the availability with our local partners for each booking. Even though this is usually a swift process, it can take up to 24 hours. Once this process is completed you will receive your voucher or ticket by email. If our local partner is not able to confirm your booking we will offer you the best possible alternative. If the new date and/or time doesn't fit your itinerary, we will reimburse the full amount paid.
How great that you want to share your experience! Your feedback helps other travelers to make a better choice.