Walking Tour Hidden Prague
Duration: 2.5 hours
Mobile Voucher Accepted

Professional Guide
Mo
Tu
We
Th
Fr
Sa
Su

1

2

3

4

5

6

7

8

9

10

11

12

13

14

15

16

17

18

19

20

21

22
23

24

25

26

27

28

29
30
20-06-2019
Subtotal (incl. VAT):
€ 0.00
Subtotal (incl. VAT):
€ 0.00
Subtotal (incl. VAT):
€ 0.00
Subtotal (incl. VAT):
€ 0.00
Subtotal (incl. VAT):
€ 0.00
Subtotal (incl. VAT):
€ 0.00
Subtotal (incl. VAT):
€ 0.00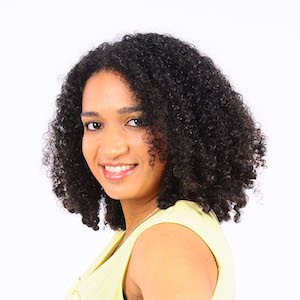 Help & Support
Our Customer Service is available in English, Dutch and German
LiveChat
Direct response during opening hours
Phone
Please call us if you have questions

+31 85 888 2923
Available Monday to Friday between 2 PM – 10 PM (CET)
WhatsApp
Direct response during opening hours

+31 6 555 29 977
Available Monday to Friday between 2 PM – 10 PM (CET)
This walking tour will take you on a journey through the secret corridors of the old town of Prague. The professional guide will tell you some untold stories that will make this experience complete! Let's find all the hidden hotspots just like a real local!
About the walking tour
The ancient city of Prague has lots of little, mysterious alleys and hidden passages. The city has been build a long time ago and is because of its unique format very adventurous for walking. Houses and other buildings were built around churches and big squares. Due to that, there were lots of small alleys where locals still make use of nowadays.
This tour is the ideal way to discover these hidden places. You will learn how to maneuver through tiny alleys and you will get a view on beautiful courtyards, buildings and parks that are not on the touristic maps. Locals still use these places to go cris-cross to their destination and avoid the heavy touristy streets.
Why buy tickets online?
It's fast, easy and you get the best price

Your spot is guaranteed, experience a hassle-free trip

No need to print! Just show your voucher on your smartphone to the tour guide
The walking tour through Prague includes
Professional English-speaking tour guide

Photo moments

Coffee, tea or beer

Important information
When: every week on Tuesday, Thursday, Saturday and Sunday

Start: 10:00 AM

Duration: approx. 2.5 hour
Small groups with a maximum of 15 participants per guide
Participants should be able to walk up to a maximum of 3 hours
Tour goes in all weather conditions so please dress appropriately
Meeting point: 12 Michalska St (details on voucher)
If you have any questions, please don't hesitate to contact us. We would love to help you
This tour in Prague is organized by Absolute Tours, 12 Michalska St, Prague 1, Czech Republic
We always double-check the availability with our local partners for each booking. Even though this is usually a swift process, it can take up to 24 hours. Once this process is completed you will receive your voucher or ticket by email. If our local partner is not able to confirm your booking we will offer you the best possible alternative. If the new date and/or time doesn't fit your itinerary, we will reimburse the full amount paid.
How great that you want to share your experience! Your feedback helps other travelers to make a better choice.