Reykjavik Highlands Tour
Duration: 12 hours
Mobile Voucher Accepted

Professional Guide

Transfer Service Included
01-09-2021
Subtotal (incl. VAT):
€ 0.00
Subtotal (incl. VAT):
€ 0.00
Subtotal (incl. VAT):
€ 0.00
Subtotal (incl. VAT):
€ 0.00
Subtotal (incl. VAT):
€ 0.00
Subtotal (incl. VAT):
€ 0.00
Subtotal (incl. VAT):
€ 0.00
Subtotal (incl. VAT):
€ 0.00
Subtotal (incl. VAT):
€ 0.00
Subtotal (incl. VAT):
€ 0.00
Subtotal (incl. VAT):
€ 0.00
Subtotal (incl. VAT):
€ 0.00
Subtotal (incl. VAT):
€ 0.00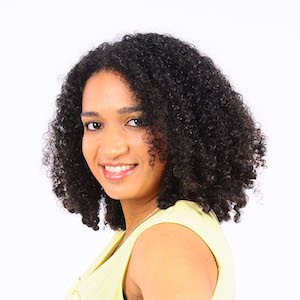 Help & Support
Our Customer Service is available in English, Dutch and German
LiveChat
Direct response during opening hours
Phone
Please call us if you have questions

+31 85 888 2923
Available Monday to Friday between 2 PM – 9 PM (CET)
WhatsApp
Direct response during opening hours

+31 6 555 29 977
Available Monday to Friday between 2 PM – 9 PM (CET)
You will visit the famous area of Landmannalaugar during this highlands tour. The area has colorful rhyolite mountains where you will travel through the beautiful countryside of southern Iceland in the Þjórsárdalur valley. This area is especially known for the extraordinary landscape which is perfect for a beautiful hike!
About this day trip
You will journey through the beautiful countryside and farmlands of southern Iceland into Þjórsárdalur valley, where you can explore the picturesque Hjálparfoss waterfall and surroundings. Hjalparfoss is a beautiful, two stepped waterfall causing the water to fall down 20 meters each side which gives you a stunning view!
From there, you will continue your journey into the highlands of Iceland up to the Landmannalaugar area which is one of Iceland's grandest and most photographed landmarks. You'll will be amazed by the beautiful surroundings with rivers and lakes. Along the way, you will also have the change to take a look at the magnificent Hnausapollur crater lake. This is an explosion crater that is filled with water. When you're walking on the edge, you will have remarkable views of the surrounding area and the crater lake itself.
The Landmannalaugar area is known for its colorful rhyolite mountains, with colors like pink, yellow, purple, brown, black and white. Upon arrival, the guide will take you on a 2-hour walking trip through the multicolored hills. After the hike, you can have a relaxing moment in a natural geothermal spring.
During the ride back you will visit Mt. Hekla. The one of the most beautiful volcanoes of Iceland. Mt. Hekla has erupted numerous times, blanketing Iceland with thick layers of ash and pumice and was widely believed to be the gate to hell. Last stop before you go back to your hotel is the Hellisheið mountain.
Highlights
Experience the spectacular area of Landmannalaugar

Soak in natural geothermal springs

Travel through volcanic landscape of incredible colours

Get up close to the beautiful Hjálparfoss waterfall

Hnausapollur crater lake

Take in the peaceful Icelandic countryside

Why buy tickets online?
It's fast, easy and you get the best price

Your spot is guaranteed, experience a hassle-free trip

You will receive your voucher via email. Print this voucher or show it on your smartphone to the guide

The Highlands tour includes
Pick up and drop off service for hotels and guest houses in Reykjavik (please send an email to [email protected] with the Hotel your'e staying)

Professional English speaking tour guide
Enjoying the beautiful surroundings in south Iceland
Important information
When: every week on Monday, Wednesday, Saturday and Sunday at 8:30 PM

Season: from June 17th until September 11th
Duration: approx. 12 hours
Excluding meals & drinks
Pick up service: 30 minutes before the tour starts. You will be dropped off at the point where you have been picked up

Meeting point in case you don't want to be picked up: The Bus terminal in Holtagaroar

Tip! Don't forget to bring swimwear and a towel so you can take a dip into the natural geothermal spring!
Please contact us if you have any questions. We are more than happy to help you!
This tour in Reykjavik is organized by Grayline Iceland, 1900 16th Street, Suite 210, Denver, CO 80202, USA
We always double-check the availability with our local partners for each booking. Even though this is usually a swift process, it can take up to 24 hours. Once this process is completed you will receive your voucher or ticket by email. If our local partner is not able to confirm your booking we will offer you the best possible alternative. If the new date and/or time doesn't fit your itinerary, we will reimburse the full amount paid.
How great that you want to share your experience! Your feedback helps other travelers to make a better choice.