Hop-on Hop-off Bus Tour
Duration: 24 hours
Instant Confirmation

Multilanguage Audio Guide
18-12-2018
Subtotal (incl. VAT):
€ 0.00
Subtotal (incl. VAT):
€ 0.00
Subtotal (incl. VAT):
€ 0.00
Subtotal (incl. VAT):
€ 0.00
Subtotal (incl. VAT):
€ 0.00
Subtotal (incl. VAT):
€ 0.00
Subtotal (incl. VAT):
€ 0.00
Subtotal (incl. VAT):
€ 0.00
Subtotal (incl. VAT):
€ 0.00
Subtotal (incl. VAT):
€ 0.00
Subtotal (incl. VAT):
€ 0.00
Subtotal (incl. VAT):
€ 0.00
Subtotal (incl. VAT):
€ 0.00
Subtotal (incl. VAT):
€ 0.00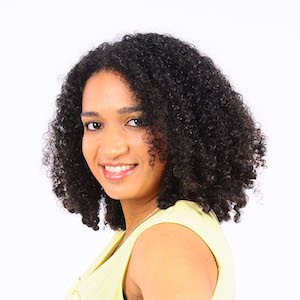 Help & Support
Our Customer Service is available in English, Dutch and German
LiveChat
Direct response during opening hours
Phone
Please call us if you have questions

+31 85 888 2923
Available Monday to Friday between 9 AM – 9 PM (CET)
WhatsApp
Direct response during opening hours

+31 6 555 29 977
Available Monday to Friday between 1 PM – 9 PM (CET)
Reykjavík is not only a modern city, it is also a city which is close to its unspoilt nature. Hop on the bus to go sightseeing and explore the city at your leisure. You can hop on and off whenever you like. There is even the opportunity to see whales and dolphins and you may not miss the National Museum.
About the Hop-on Hop-off bus
From the top deck of the bus you have the best 360 panoramic view. Admire the Snæfellsjökull glacier. The mountain is one of the most famous landmarks of Iceland. On a sunny day, the glacier looks crystal-like and baby-blue on the Western horizon. Drive to the National Gallery of Iceland and watch the exhibitions.

Visit Laugardalar (Hot Spring Valley), the major sports center where the largest thermal outdoor pool of Reykjavík is located. The bus also passes The Pearl, a well-known sight which houses a restaurant & cocktail bar to make the visit complete. If you like shopping, then you must go to Kringlan Shopping Centre. With its 150 shops and restaurants it is heaven for everyone who likes to go shopping.
Why buy online tickets?
It's fast, easy and you get the best price
No searching for a ticket sales office, no hassle with cash or credit cards
You will receive your voucher by e-mail, print the voucher and get on the bus
The ticket is including
24 hours unlimited traveling with the bus
Start at any bus stop on the route
Information about the bus line
Free audio track:

English, French, German, Spanish, Italian, Swedish and Icelandic
Important information
Validation: from the moment of activation (first use) your ticket is valid for 24 hours
Frequency: daily, all year round. Every 30 minutes

Operating between 9:30 AM - 4:30 PM

Duration: without stops approx. 60 minutes

Children 0 - 15 join for free when accompanied by 1 adult

Don't forget to bring your studentcard!

Start & end point: at any of the bus stops along the way (bus stops are also stated on the voucher)
Please contact us when you have questions. We are more than willing to help you!
This tour in Reykjavik is organized by City Sightseeing, 49a High Street, Henley-in-arden, Warwickshire B95 5AA, United Kingdom
Bus Stops
Harpa Concert Hall & Conference Centre
Lækjartorg
City Hall
The Old Harbour
VíkinMaritime Museum
Whales of Iceland
National Museum
Perlan / The Pearl
BSI Bus Terminal
Hallgrim's Church
Kringlan Shopping Centre
Hilton Reykjavik Nordica
Laugardalur Valley
Höfdi House
Skarfabakki Harbour
We always double-check the availability with our local partners for each booking. Even though this is usually a swift process, it can take up to 24 hours. Once this process is completed you will receive your voucher or ticket by email. If our local partner is not able to confirm your booking we will offer you the best possible alternative. If the new date and/or time doesn't fit your itinerary, we will reimburse the full amount paid.
How great that you want to share your experience! Your feedback helps other travelers to make a better choice.