Northern Lights Deluxe Tour
Professional Guide

Transfer Service Included
Iceland is a perfect place to watch the Northern Lights, due to its ideal location under the Polar Circle. This Tour Operator has 25 years of experience offering this tour and your expert guide will show you the best viewing spots.
About the tour
Witness one of nature's most spectacular phenomenon, the Northern lights or Aurora Borealis. Together with your expert guide, you will leave Reykjavik and search for these mysterious displays. The tour lasts a full evening and part of the night. With this Deluxe tour you will have more time to spot the Northern lights than with the regular tour.
Transportation is by luxurious motor coach. You will have extra leg space, a comfortable chair and table. Hot chocolate, coffee, water and light meal are included. You can expect to see the Northern light in all kind of shapes and colors. Watch their wild dances across the night sky in magnificent colors and shapes. When you see the lights, you will experience true magic.

Iceland is located under the "auroral oval", an oval shaped region around the North Pole, where the Northern Lights are most frequently seen. The Northern Lights are therefore potentially visible from everywhere in Iceland. Viewing conditions depend on several factors, such as weather, geography and time of the day. Your expert guide will lead you to the best possibilities to see the Northern Lights.
Why buy online tickets?
It's fast, easy and you get the best price
Your spot is guaranteed, experience a hassle free trip
You will receive your voucher by e-mail, the printed voucher will grant access
The ticket is including
Transportation by luxurious motor coach with extra leg room, table and blanket
Coffee, hot chocolate, water and light meal
Professional guide
Hotel pick-up service
Important information
Northern lights can be seen from approx. September until April during a clear night
Tour starts at 7:00 PM until approx. 2:00 PM
Duration: between 5 and 8 hours
If weather conditions are not favorable, tour could be cancelled
A decision about cancellation is taken every day at 6 PM
If the Northern Lights are not seen on the tour, passengers can go free of charge on our Northern Lights Mystery tour (not the deluxe tour)
Children between 12-17 special price. Children up to 11 join free of charge
Discount for children and youth valid for max 2 children/youths per each adult
When you want to make use of the hotel transfer then please state your hotel in the remark field during the order process. Please note: transfer only possible for

major hotels and guest houses in Reykjavik

If you booked within 48 hours of departure of the tour, you cannot use the hotel pick-up service and you are requested to come to the start point
Start point: at local operator's bus terminal in Holtagarðar or at your hotel
Please contact us when you have questions. We are more than willing to help you!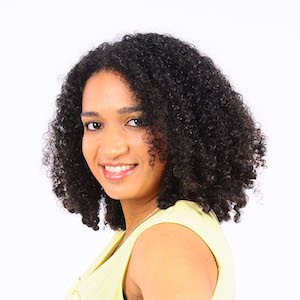 Help & Support
Our Customer Service is available in English, Dutch and German
LiveChat
Direct response during opening hours
Phone
Please call us if you have questions

+31 20 760 6081

+32 26 690 494

+49 69 8088 4250
Available Monday to Friday between 9 AM – 10 PM (CET)
WhatsApp
Direct response during opening hours

+31 6 555 29 977
Available Monday to Friday between 1 PM – 10 PM (CET)
Outside opening hours and on Saturday and Sunday, we normally respond within 24 hours
Choose a date and the desired number of tickets You will receive your voucher by e-mail, within 24 hours, after payment Print the voucher and show it at the start point Available between October 15th until March 15th When you want to make use of the hotel transfer then please state your hotel in the remark field during the order process
We personally double-check this tours availability on every order directly with our local guides to be 100% sure of your reservation. While this almost always a swift process it can take up to 24 hours in some cases. This is why your vouchers can sometimes not be send out immediately. We try our best but in the cases where our guides are booked we'll contact you with the best alternative we can find. Not satisfied? Then we'll apologize and return your payment as soon as we can.
How great that you want to share your experience! Your feedback helps other travelers to make a better choice.