Salt Mines & Sound of Music Tour
Duration: 9 hours
Mo
Tu
We
Th
Fr
Sa
Su

1

2

3

4

5

6

7

8

9

10

11

12

13

14

15

16

17

18

19

20

21

22
23
24
25
26
27
28
29
30
31
24-01-2021
Subtotal (incl. VAT):
€ 0.00
Subtotal (incl. VAT):
€ 0.00
Subtotal (incl. VAT):
€ 0.00
Subtotal (incl. VAT):
€ 0.00
Subtotal (incl. VAT):
€ 0.00
Subtotal (incl. VAT):
€ 0.00
Subtotal (incl. VAT):
€ 0.00
Subtotal (incl. VAT):
€ 0.00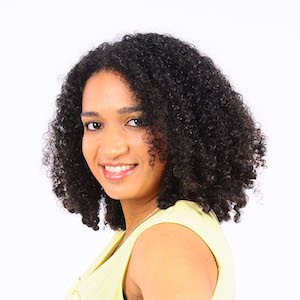 Help & Support
Our Customer Service is available in English, Dutch and German
LiveChat
Direct response during opening hours
Phone
Please call us if you have questions

+31 85 888 2923
Available Monday to Friday between 2 PM – 9 PM (CET)
WhatsApp
Direct response during opening hours

+31 6 555 29 977
Available Monday to Friday between 2 PM – 9 PM (CET)
Combine the Sound of Music tour with a tour to the historical salt mines.

About the tour
The tour starts with an adventurous trip to the historic salt mines where you will experience the underground world of the so called 'white gold'. Before you enter the mine, dress like a real miner. Travel by miner's train into the heart of the mountain, where a great history about salt is hidden. In this remarkable underground world, the expert guide will tell you everything about the salt, how it was mined, transported and used. You can descend even further into the mine via the fantastic slide that is fun for both young and old! Finally, you will be amazed by the beautiful surroundings as you travel by raft across a salt lake.
During the second part of the tour you will experience the making-of of The Sound of Music film in and around Salzburg! The guide will take you to the breathtaking lakes and mountains of Salzburg and you will see many film locations of the Sound of Music. Visit the Mirabell Gardens, the Leopoldskron Palace, the gazebo that can be recognized from various love scenes, the Nonnberg monastery, the house of von Trapp and much more!
Why buy online tickets?
It's fast, easy and you get the best price

Your spot is guaranteed so you can experience a hassle-free trip

You will receive your voucher via email, print your voucher and show it on the bus
The tour includes
Important information
Availability: daily at 08:30 AM
Duration: approx. 9 hours

Language: English

There is a special price for children aged 4 to 12. Children under the age of 4 can join for free

Make sure to be present at the meeting point 15 minutes prior to departure

Meeting point: Mirabellplatz 2, 5020 Salzburg
Please
contact
us if you have questions. We are more than happy to help you!
This tour in Salzburg is organized by Grayline Salzburg, Mirabellplatz 2, A-5020 Salzburg
We always double-check the availability with our local partners for each booking. Even though this is usually a swift process, it can take up to 24 hours. Once this process is completed you will receive your voucher or ticket by email. If our local partner is not able to confirm your booking we will offer you the best possible alternative. If the new date and/or time doesn't fit your itinerary, we will reimburse the full amount paid.
How great that you want to share your experience! Your feedback helps other travelers to make a better choice.