California Coastline Tour
Duration: 10,5 hours
Mobile Voucher Accepted

Professional Guide
13-12-2019
Subtotal (incl. VAT):
€ 0.00
Subtotal (incl. VAT):
€ 0.00
Subtotal (incl. VAT):
€ 0.00
Subtotal (incl. VAT):
€ 0.00
Subtotal (incl. VAT):
€ 0.00
Subtotal (incl. VAT):
€ 0.00
Subtotal (incl. VAT):
€ 0.00
Subtotal (incl. VAT):
€ 0.00
Subtotal (incl. VAT):
€ 0.00
Subtotal (incl. VAT):
€ 0.00
Subtotal (incl. VAT):
€ 0.00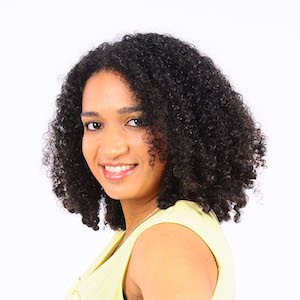 Help & Support
Our Customer Service is available in English, Dutch and German
LiveChat
Direct response during opening hours
Phone
Please call us if you have questions

+31 85 888 2923
Available Monday to Friday between 2 PM – 9 PM (CET)
WhatsApp
Direct response during opening hours

+31 6 555 29 977
Available Monday to Friday between 2 PM – 9 PM (CET)
View the breathtaking California coastline with this fun and relaxing tour!

About the Tour
During the tour you will drive along the spectacular coastline of California. You will drive along Highway 1 to the beautiful Monterey Peninsula and visit Steinbeck's Cannery Row. The Monterey Peninsula is known for its spectacular ocean views, abundant wildlife and historical past. And Cannery Row, made famous by John Steinbeck, is a nice town with shops and restaurants that overlook the Pacific.
Continuing the tour you will drive the famous 17-mile ride and see the Pebble Beach Golf Court. There will be various stops, so you can take photos. At the end of the day you will stop in the coastal town of Carmel-by-the-Sea, where you have time to walk around and enjoy the shops and beautiful architecture, before heading back to San Francisco.
Why buy online tickets?
It's fast, easy and you get the best price
Your spot is guaranteed, experience a hassle free trip
You will receive your voucher by e-mail, show it on your phone or print it
The tour includes
A tour with an experienced English speaking guide/driver
Transport with air conditioning, wifi and toilet
Tour along Highway 1 by Santa Cruz and Capitola
17-mile ride
Carmel and Steinbeck's Cannery Row in Monterey
Hotel pick-up from

selected hotels

(only with confirmation from the tour operator)
Important information
Availability: daily until October. From November to March on Thursday, Friday, Saturday and Sunday
The tour is not available November 28 & December 25
Departure time: 8:00 AM
Duration of the tour: around 10.5 hours
Child rate: valid for children from 5-11 years
Children 0-4 years are free
Check in: Union Square office (478 Post St.) 15 minutes before departure
Departure and arrival point: GL Office: 478 Post St
You will not be returned to your accommodation, only picked up
Please contact us if you have questions. We are more than happy to help you!
This tour in San Francisco is organized by Julia Travel San Francisco, 220 Rankin St - 94124, San Francisco
The pick up must be accepted 24 hours or more before the tour starts
If you stay in the hotels below, register at 2800 Leavenworth Street (Fisherman's Wharf Ticket Office)
Check in here 45 minutes before the start time
Argonaut Hotel
Courtyard Marriott Fisherman's Wharf
Holiday Inn Express Fisherman's Wharf
Holiday Inn Fisherman's Wharf
Hyatt Centric Fisherman's Wharf
Pier 2620 Hotel
Marriott Fisherman's Wharf
Travelodge Fisherman's Wharf
Hotel Zephyr
Sheraton Fisherman's Wharf
San Remo Hotel

If you are staying in the Union Square hotels below sign up to 478 Post St (Union Square Main Office)
Check in here 30 minutes before the start time
Hotel Abri
Adagio Hotel
Adelaide Hostel
Amsterdam Hostel
Hotel Astoria
Axiom Hotel
Hotel Beresford
Hotel Bijou
Hotel 321
Campton Place
Cartwright Hotel
Chancellor Hotel
Clift Hotel
Cornell Hotel de France
Courtyard Marriott Union Square- 761 Post St
Dakota Hotel
Hotel Desartes
Hotel Diva
Donatello Hotel
Fitzgerald Hotel
Hotel Fusion
Hotel G
Galleria Park Hotel
Golden Gate Hotel
Grand Hyatt Union Square
Grant Hotel
Grant Plaza Hotel
Halcyon Hotel
Handlery Union Square
Herbert Hotel
Hilton Union Square
HI San Francisco Downtown Hostel
JW Marriott Union Square
Kensington Park Hotel
King George Hotel
Marines Memorial Club
Marriott Union Square
Metropolitan Club
Mystic Hotel
Orchard Garden Hotel
Orchard Hotel
Parc 55
Petite Auberge
Post Hotel
Prescott Hotel
Serrano Hotel
SF International Hostel
Sir Francis Drake
Stratford Hotel
Taylor Hotel
Touchstone Hotel
Union Square Plaza
Villa Florence
Vintage Court
Warwick Regis
Westin St Francis
White Swan Inn
Worldmark Hotel
Wyndham Canterbury Hotel
We always double-check the availability with our local partners for each booking. Even though this is usually a swift process, it can take up to 24 hours. Once this process is completed you will receive your voucher or ticket by email. If our local partner is not able to confirm your booking we will offer you the best possible alternative. If the new date and/or time doesn't fit your itinerary, we will reimburse the full amount paid.
How great that you want to share your experience! Your feedback helps other travelers to make a better choice.