Muir Woods, Sausalito Tour & Alcatraz Boat Tour
Duration: 5.5 hours
Mobile Voucher Accepted

Professional Guide
Mo
Tu
We
Th
Fr
Sa
Su

1

2

3

4

5

6

7

8

9

10

11

12

13

14

15

16

17

18

19

20

21

22
23
24
25
26
27
28
29
30
31
22-01-2021
Subtotal (incl. VAT):
€ 0.00
Subtotal (incl. VAT):
€ 0.00
Subtotal (incl. VAT):
€ 0.00
Subtotal (incl. VAT):
€ 0.00
Subtotal (incl. VAT):
€ 0.00
Subtotal (incl. VAT):
€ 0.00
Subtotal (incl. VAT):
€ 0.00
Subtotal (incl. VAT):
€ 0.00
Subtotal (incl. VAT):
€ 0.00
Subtotal (incl. VAT):
€ 0.00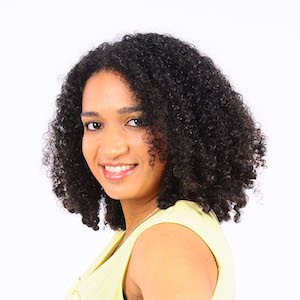 Help & Support
Our Customer Service is available in English, Dutch and German
LiveChat
Direct response during opening hours
Phone
Please call us if you have questions

+31 85 888 2923
Available Monday to Friday between 2 PM – 9 PM (CET)
WhatsApp
Direct response during opening hours

+31 6 555 29 977
Available Monday to Friday between 2 PM – 9 PM (CET)
Do you want to get time away from the busy city? Relax and take it easy in the beautiful nature of Muir Woods and the town Sausalito and sail around the impressive Alcatraz Island!

About the Tour and Boat Tour
The tour takes you across the Golden Gate Bridge and through the mountains of Marin County, where you have a wonderful view of the bay of San Francisco and the villages where the Miwok once lived. The first stop is at Muir Woods International Monument, where old Giant Redwoods trees tower above Redwood Creek. After this, you'll drive to the beautiful coastal town of Sausalito, a city with Mediterranean style and many shops, art galleries and waterfront restaurants.

Don't worry if you don't have tickets for Alcatraz Island, because the boat tour will simply take you around it! You get on board at Pier 39 and sail to the island while listening to interesting stories about the many prisoners who tried to escape the island. You sail twice around the island, so that you can see everything and enjoy the beautiful skyline. Keep an eye on the water, because you might see a porpoise swimming by!

Why buy online tickets?
It's fast, easy and you get the best price
Your spot is guaranteed, experience a hassle free trip
You will receive your voucher by e-mail, show it on your phone or print it
The tour includes
A tour with an experienced English speaking guide
Transport with air conditioning, wifi and toilet
Access to Muir Woods
Free time in Muir Woods and Sausalito
Boat tour around Alcatraz with audio guide in 9 languages. Bring a device that can connect to WiFi
Important information
Availability: daily
In an effort to conserve Muir Woods and the Giant Redwood trees for future generations, the National Parks Services has recently restricted access to the park to only a limited number of parking slots. Unfortunately we are not able to secure the same departure time for every day.
One week before the booking date you will be informed about the exact departure time via email. You do have the choice of a morning and afternoon tour
Duration of the tour: around 5,5 hours, of which 1,5 hour Escape from the Rock boat tour
Children 0-4 years are free
Child rate: valid for children from 5-11 years
Tips, beverages, hotel pick up and entrance to Alcatraz are not included
Check in: 15 minutes before departure
Departure and arrival point: GL Office: 478 Post St
Please contact us if you have any questions. We are more than happy to help you!
This tour in San Francisco is organized by Julia Travel San Francisco, 220 Rankin St - 94124, San Francisco
We always double-check the availability with our local partners for each booking. Even though this is usually a swift process, it can take up to 24 hours. Once this process is completed you will receive your voucher or ticket by email. If our local partner is not able to confirm your booking we will offer you the best possible alternative. If the new date and/or time doesn't fit your itinerary, we will reimburse the full amount paid.
How great that you want to share your experience! Your feedback helps other travelers to make a better choice.