Surprising Valencia Bike Tour with Dutch guide
Duration: 3 hours
Mobile Voucher Accepted

Professional Guide
Mo
Tu
We
Th
Fr
Sa
Su

1

2

3

4

5

6

7

8

9

10

11

12

13

14

15

16

17

18

19

20

21

22

23
24
25
26
27
28
29
30
23-09-2018
Subtotal (incl. VAT):
€ 0.00
Subtotal (incl. VAT):
€ 0.00
Subtotal (incl. VAT):
€ 0.00
Subtotal (incl. VAT):
€ 0.00
Subtotal (incl. VAT):
€ 0.00
Subtotal (incl. VAT):
€ 0.00
Subtotal (incl. VAT):
€ 0.00
Subtotal (incl. VAT):
€ 0.00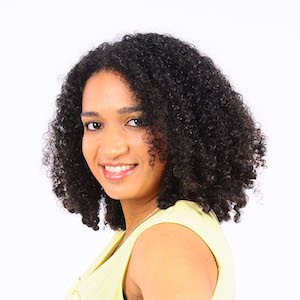 Help & Support
Our Customer Service is available in English, Dutch and German
LiveChat
Direct response during opening hours
Phone
Please call us if you have questions

+31 20 760 6081

+32 26 690 494

+49 69 8088 4250
Available Monday to Friday between 9 AM – 10 PM (CET)
WhatsApp
Direct response during opening hours

+31 6 555 29 977
Available Monday to Friday between 1 PM – 10 PM (CET)
This bike tour with professional Dutch guide and tasting surprise is without doubt the most fun way to discover this great city!
About the bike tour
Discover Valencia in approx. 3 hours in a small group of up to 15 people. This bike tour is not like others, you will soon learn that the most fun and unique thing about the tour is the personal touch the guide provides. Since there are no default routes, the guide can choose his own way. Off-course you will see all the well-known attractions during the tour, but you will also discover the favorite hotspots and drinking spots of the local. One of the highlights of the tour is a stop at a cozy drinking spot, where you will receive a drink and a Valencian tasting surprise. Enjoy this tour and learn everything about the vibrant city of Valencia!
Why buy tickets online?
It's fast, easy and you get the best price

Your spot is guaranteed, experience a hassle-free trip

You will receive your voucher via e-mail, print the voucher or show it on your smartphone to the guide

The bike tour includes
A beautiful Dutch Cortina bike

Experienced Dutch-speaking guide

Tasting surprise and one drink

Highlights: e.g. Turia park, city of Arts and Sciences, historic centre
Important information
When: daily at 10:00 AM

Duration: approx. 3 hours

Children can participate for a special price
Child seats are available
An electric bike can be rented on location for a additional fee of €10

You can also rent the bike for the afternoon for a small fee (on location)

Free ponchos are available when it rains or you can reschedule the tour
Meeting point:

Calle Cuba 34, Valencia



Please contact us if you have any questions. We are more than happy to help you!
This tour in Valencia is organized by Verrassend Valencia, Calle Cuba 34, 46006 Valencia
We always double-check the availability with our local partners for each booking. Even though this is usually a swift process, it can take up to 24 hours. Once this process is completed you will receive your voucher or ticket by email. If our local partner is not able to confirm your booking we will offer you the best possible alternative. If the new date and/or time doesn't fit your itinerary, we will reimburse the full amount paid.
How great that you want to share your experience! Your feedback helps other travelers to make a better choice.