Day Tour to Krakow and Auschwitz
Duration: 1 day
Mobile Voucher Accepted

Professional Guide
21-01-2021
Subtotal (incl. VAT):
€ 0.00
Subtotal (incl. VAT):
€ 0.00
Subtotal (incl. VAT):
€ 0.00
Subtotal (incl. VAT):
€ 0.00
Subtotal (incl. VAT):
€ 0.00
Subtotal (incl. VAT):
€ 0.00
Subtotal (incl. VAT):
€ 0.00
Subtotal (incl. VAT):
€ 0.00
Subtotal (incl. VAT):
€ 0.00
Subtotal (incl. VAT):
€ 0.00
Subtotal (incl. VAT):
€ 0.00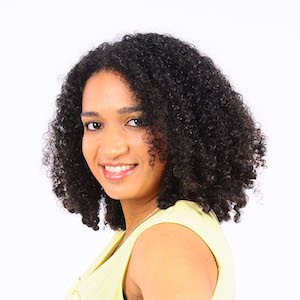 Help & Support
Our Customer Service is available in English, Dutch and German
LiveChat
Direct response during opening hours
Phone
Please call us if you have questions

+31 85 888 2923
Available Monday to Friday between 2 PM – 9 PM (CET)
WhatsApp
Direct response during opening hours

+31 6 555 29 977
Available Monday to Friday between 2 PM – 9 PM (CET)
During this day tour to Krakow you will discover the former capital of Poland and you will experience how terrible life must have been within the walls of the Concentration and Extermination Camps Auschwitz and Birkenau.

About the tour
You will start the tour at your hotel in Warsaw, where you will be picked up by an English-speaking driver to travel to Krakow. First, you will visit the Auschwitz Nazi Concentration Camp and the Birkenau Camp. Auschwitz is the symbol of the Holocaust and has remained fully intact. The original fences, wooden watch fences and railway ramps that are still present contribute to the awful image of the concentration camps. In the museum, you will find original documents, pieces of clothing and other belongings of the former prisoners. In the Birkenau Camp over 90% of the prisoners have been killed here. After the Germans had retreated, most of this camp was destroyed. The atmosphere that prevails in both camps will leave a deep and remaining impression on you.
Next, you will be able to process all the impressions from the Concentration Camps during a nice meal in a restaurant in either Auschwitz, or in Krakow. After lunch, the city tour in Krakow will start. Together with a professional, local guide you will explore the city to see the Main Market Square, the Wawel Hill, the Cathedral and the Royal Castle. The tour guide will tell you all you need to know about the culture and the history. Eventually you will arrive back in Warsaw late in the evening.
Why buy online tickets?
It's fast, easy and you get the best price

Your spot is guaranteed, experience a hassle-free trip

You will receive your voucher by email, show it on your smartphone to the driver
This tour includes
Pick-up and drop-off at your hotel in Warsaw
Entrance to the Auschwitz-Birkenau Memorial and the State Museum
A guided tour in the concentration camps Auschwitz and Birkenau
Traditional Polish lunch (soup, main course and water)
Guided city tour through Krakow
Professional English-speaking guide
Wi-Fi in most of the vehicles
Important information
When: daily between 06:00 - 08:00 AM
End time: 11:00 PM - 12:00 AM
Duration: full day
Meeting point: your hotel in Warsaw
Do you want to do the tour with more than 4 people, please contact us for the possibilities!
Please contact us if you have any questions. We are more than happy to help you!

This tour in Warsaw is organized by AB Poland Travel , ul. Baśniowa 3, office 116, 02-349 Warsaw
We always double-check the availability with our local partners for each booking. Even though this is usually a swift process, it can take up to 24 hours. Once this process is completed you will receive your voucher or ticket by email. If our local partner is not able to confirm your booking we will offer you the best possible alternative. If the new date and/or time doesn't fit your itinerary, we will reimburse the full amount paid.
How great that you want to share your experience! Your feedback helps other travelers to make a better choice.