Hop-on Hop-off Bus Tour Malaga
Duration: 24 hours
Instant Confirmation

Multilanguage Audio Guide

Voucher is valid up to 3 months after date of purchase
18-07-2018
Subtotal (incl. VAT):
€ 0.00
Subtotal (incl. VAT):
€ 0.00
Subtotal (incl. VAT):
€ 0.00
Subtotal (incl. VAT):
€ 0.00
Subtotal (incl. VAT):
€ 0.00
Subtotal (incl. VAT):
€ 0.00
Subtotal (incl. VAT):
€ 0.00
Subtotal (incl. VAT):
€ 0.00
Subtotal (incl. VAT):
€ 0.00
Subtotal (incl. VAT):
€ 0.00
Subtotal (incl. VAT):
€ 0.00
Subtotal (incl. VAT):
€ 0.00
Subtotal (incl. VAT):
€ 0.00
Subtotal (incl. VAT):
€ 0.00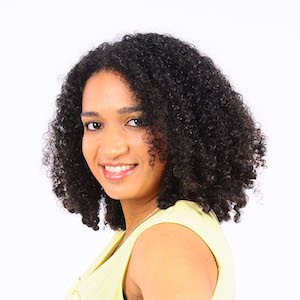 Help & Support
Our Customer Service is available in English, Dutch and German
LiveChat
Direct response during opening hours
Phone
Please call us if you have questions

+31 20 760 6081

+32 26 690 494

+49 69 8088 4250
Available Monday to Friday between 9 AM – 10 PM (CET)
WhatsApp
Direct response during opening hours

+31 6 555 29 977
Available Monday to Friday between 1 PM – 10 PM (CET)
Outside opening hours and on Saturday and Sunday, we normally respond within 24 hours
The easiest way to explore the many attractions! 24-hours of unlimited Hop-on Hop-off in the city with charming streets, lush gardens and pretty boulevards.
About the bus tour
Explore Picasso's birthplace from the comfort of an open top double-decker bus. 24 hours of unlimited hop on hop off at 19 conveniently located bus stops. Enjoy panoramic views of the city as you pass the best attractions and features that Malaga has to offer. With its leafy boulevards, pretty streets and lush gardens, it is a delight to view the city from an open top bus.
Highlights of Malaga include the Picasso Museum, where you can learn about this great artist's life. The museum is a definite must during your trip. Visit the old palace fortress with its two rings of walls. Hop off at the Teatro Romano with its amphin theatre to see the re-construction of the ancient structure. Visit the Alcabaz Moorish fortress with a museum, nice gardens and fantastic views. The fortress is considered the best preserved Moorish fortress palace in Spain. Hop off at the Plaza de Toros (bull ring) or travel to Malaga Beach, a popular spot for picnics.

Have a look around Mercado de las Flores (Flower market) or take a stroll in the Jardim Botanico, a nice garden full of exotic flowers and ancient Roman statues. Malaga has a diverse nightlife. There's something for everyone's taste. Dine in a restaurant with a view, visit a Spanish bar or dance the night away in a techno club.
Why buy online tickets?
It's fast, easy and you get the best price

No searching for a ticket sales office, no hassle with cash or credit cards

You will receive your voucher by e-mail, print the voucher and get on the bus

The bus ticket includes
24 consecutive hours unlimited travel and access to 2 different routes

Hop on hop off as often as you like

Audio tracks in 7 languages including English

Important information

Click here for an overview of bus stops
Voucher is valid for 3 months and can be activated on any day during your stay in Malaga

Busses available between 9.40 AM until 7.00 PM depending on season
Audio: English, Portuguese, German, Spanish, Russian, French, Italian, Dutch
Discounts for children age 5-15
Children below 5 join free of charge

Full mobility facilities on all tour buses
Between 13th- 20th of April, there may be possible route disruptions because of Easter celebrations
Please contact us if you have questions. We are more than happy to help you!
This tour in Malaga is organized by City Sightseeing, 49a High Street, Henley-in-arden, Warwickshire B95 5AA, United Kingdom
Red route
Stop 1 - Renfe Vialia
Stop 2 - Centro de Arte Contemporáneo
Stop 3 - Puerto / Alborania Museum
Stop 4 - Plaza de la Marina
Stop 5 - Paseo del Parque
Stop 6 - Centro Pompidou Málaga
Stop 7 - Paseo de la Farola
Stop 8 - Playa de la Malagueta
Stop 9 - Plaza de Toros
Stop 10 - Castillo de Gibralfaro
Stop 11 - Basílica de Sta. M. de la Victoria
Stop 12 - Plaza de la Merced / Casa de Picasso
Stop 13 - Museo Carmen Thyssen
Stop 14 - Avenida Andalucía
Green route
Stop 1 -Estación Autobuses
Stop 2 -Renfe Vialia
Stop 3-Museo del Automóvil
Stop 4-Jardín Botánico
Stop 5-Museo Málaga CF / Estadio
We always double-check the availability with our local partners for each booking. Even though this is usually a swift process, it can take up to 24 hours. Once this process is completed you will receive your voucher or ticket by email. If our local partner is not able to confirm your booking we will offer you the best possible alternative. If the new date and/or time doesn't fit your itinerary, we will reimburse the full amount paid.
How great that you want to share your experience! Your feedback helps other travelers to make a better choice.