Wharf & Waterfront Segway Tour
View special places and the most beautiful view of fisherman's wharf with this Segway tour. The groups are always kept small, for an extra personal experience. Never ridden on a Segway? No problem! Your tour includes a fun training session of 40 minutes.
About the Segway Tour
Riding a Segway is a fantastic way to see the Fisherman's Wharf and Waterfront area. You will love to glide along the waterfront while enjoying spectacular views of the Golden Gate Bridge and Alcatraz. Your outstanding guide will give instructions on how to ride the Segway and you will see it's much easier than you might think.
Because of the small groups, the tour is always personal. Riding your eco-friendly Segway, you will see more sights than you would on foot. The route follows the waterfront offering great views of the Bay and the City Skyline. There will be numerous stops for photos.
After the training session, you will explore the waterfront for about 2 hours. Every guest receives a compact radio receiver with a single ear bud sound system. This way you don't have to miss anything that the guide is saying.
Why buy tickets online?
It's fast, easy and you get the best price

Guaranteed access, experience a hassle-free trip

You will receive your voucher via email. Print this voucher and hand it over at the meeting point

The Segway Tour includes
English speaking guide

Many highlights of San Fransisco

Training session of 40 minutes

Small personal groups

Helmet (it is mandatory to wear this)

On could days there are jackets, gloves and hats to keep you warm

Important information:
Maximum of 10 persons per group

Duration: 2.5 hour, including training session

When: April t/m October: daily at 09:00 AM, 12:30 PM and 04:00 PM. November till March: daily at 10:00 AM, 11:30 AM, 01:30 PM and 3:00 PM.

You can only participate if you are over 12 years old and weigh more than 45 kg but less than 113 kg. Pregnant ladies are not allowed, and children under the age of 18 may only participate under guidance

Please contact us if you have any questions. We are more than happy to help you!
This tour in San Francisco is organized by SF Electric Tour Company, 165 Jefferson St. Suite 2F, San Francisco, CA 94133-1201
Subtotal (incl. VAT):
€ 0.00
Add to cart
Subtotal (incl. VAT):
€ 0.00
Add to cart
Subtotal (incl. VAT):
€ 0.00
Add to cart
Subtotal (incl. VAT):
€ 0.00
Add to cart
Subtotal (incl. VAT):
€ 0.00
Add to cart
Subtotal (incl. VAT):
€ 0.00
Add to cart
Subtotal (incl. VAT):
€ 0.00
Add to cart
Subtotal (incl. VAT):
€ 0.00
Add to cart
Subtotal (incl. VAT):
€ 0.00
Add to cart
Subtotal (incl. VAT):
€ 0.00
Add to cart
Subtotal (incl. VAT):
€ 0.00
Add to cart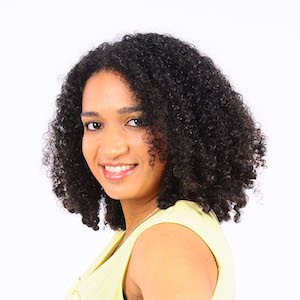 Help & Support
Our Customer Service is available in English, Dutch and German
LiveChat
Direct response during opening hours
Phone
Please call us if you have questions

+31 20 760 6081

+32 26 690 494

+49 69 8088 4250
Available Monday to Friday between 9 AM – 10 PM (CET)
WhatsApp
Direct response during opening hours

+31 6 555 29 977
Available Monday to Friday between 1 PM – 10 PM (CET)
Outside opening hours and on Saturday and Sunday, we normally respond within 24 hours
Highlights:
Cable Car turn-around
Ghirardelli Square - home of delicious chocolate
National Maritime Museum
Municipal Pier & Aquatic Park
Historic sailing ships at Hyde Street Pier
WWII Liberty Ship and Submarine Pampanito
Fisherman's Wharf, Dungeness Crab Stands, and picturesque fishing harbors
Spectacular views of Alcatraz and the Golden Gate Bridge
Loop through North Beach San Francisco's Little Italy
We always double-check the availability with our local partners for each booking. Even though this is usually a swift process, it can take up to 24 hours. Once this process is completed you will receive your voucher or ticket by email. If our local partner is not able to confirm your booking we will offer you the best possible alternative. If the new date and/or time doesn't fit your itinerary, we will reimburse the full amount paid.
How great that you want to share your experience! Your feedback helps other travelers to make a better choice.