Walking Tour Bucharest
Duration: 3 hours
| | | | | | | |
| --- | --- | --- | --- | --- | --- | --- |
| | | | | | 1 | 2 |
| 3 | 4 | 5 | 6 | 7 | 8 | 9 |
| 10 | 11 | 12 | 13 | 14 | 15 | 16 |
| 17 | 18 | 19 | 20 | 21 | 22 | 23 |
| 24 | 25 | 26 | 27 | 28 | 29 | 30 |
| 31 | | | | | | |
24-01-2022
Subtotal (incl. VAT):
€ 0.00
Subtotal (incl. VAT):
€ 0.00
Subtotal (incl. VAT):
€ 0.00
Subtotal (incl. VAT):
€ 0.00
Subtotal (incl. VAT):
€ 0.00
Subtotal (incl. VAT):
€ 0.00
Subtotal (incl. VAT):
€ 0.00
Subtotal (incl. VAT):
€ 0.00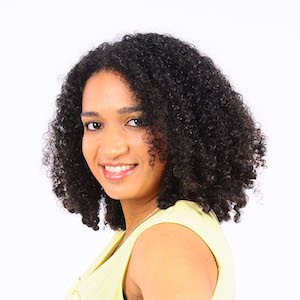 Help & Support
Our Customer Service is available in English, Dutch and German
LiveChat
Direct response during opening hours
Phone
Please call us if you have questions

+31 85 888 2923
Available Monday to Friday between 2 PM – 9 PM (CET)
WhatsApp
Direct response during opening hours

+31 6 555 29 977
Available Monday to Friday between 2 PM – 9 PM (CET)
Enjoy a lovely walk and discover stunning Bucharest, a city with an impressive history and fascinating sights!

About this tour
Meet your enthusiastic guide at the political centre of Bucharest, the Revolution square! At this square, you will be introduced with interesting facts about the most important historical events which all took place at this square. Get in touch with the impressive sights such as the Royal Palace, the Romanian Athenaeum and the Athenee Palace hilton before you leave the revolution square.
After this introduction, it is time to start this unforgettable tour! Walk together with your guide to Victoria street, a long street with an impressive history. Your guide will tell you everything about its history while you walk along the important buildings, palaces, museums and of course the famous Kretzulesco church! Thereafter you will walk to the heart of the medieval Bucharest, the Old Town. Walk on the cobbled streets and get in touch with the cozy atmosphere of different bars, cafés, stores and restaurants. Or do you need a dose of peace and quietness? Walk to the stunning courtyards Stavropoleos Monastery or Hanul Lui Manuc and admire the quiet environment. Visit the magical bookstore "Carturesti Carusel" and try the delightful Romanian snack Covrig on your way to the last stop. Last, visit to the Old Princelt Court, the former residence of the historical Vlad Tepes.
Why buy online tickets?
It's fast, easy and you get the best price

Your spot is guaranteed, experience a hassle-free trip

You will receive your voucher by e-mail, the printed voucher will grant access

This tour includes
Local & experienced English-speaking guide

A local snack: Covrig

An unforgettable experience through Bucharest

Important information
This tour is

available

daily (except during holidays)

The tour starts at 10:00 AM

The duration of this tour is approx. 3 hours

Child ticket: this is a child friendly tour, kids between 6-11 years old pay a child fee and kids from 0-5 years old can come along for free.

Meeting point: the Revolution square (details on voucher). End point: University square

Please contact us if you have questions. We are more than happy to help you!
This tour in Bucharest is organized by Urban Adventures, London, England
We always double-check the availability with our local partners for each booking. Even though this is usually a swift process, it can take up to 24 hours. Once this process is completed you will receive your voucher or ticket by email. If our local partner is not able to confirm your booking we will offer you the best possible alternative. If the new date and/or time doesn't fit your itinerary, we will reimburse the full amount paid.
How great that you want to share your experience! Your feedback helps other travelers to make a better choice.