Madame Tussauds
Duration: 2 hours
19-11-2019
Subtotal (incl. VAT):
€ 0.00
Subtotal (incl. VAT):
€ 0.00
Subtotal (incl. VAT):
€ 0.00
Subtotal (incl. VAT):
€ 0.00
Subtotal (incl. VAT):
€ 0.00
Subtotal (incl. VAT):
€ 0.00
Subtotal (incl. VAT):
€ 0.00
Subtotal (incl. VAT):
€ 0.00
Subtotal (incl. VAT):
€ 0.00
Subtotal (incl. VAT):
€ 0.00
Subtotal (incl. VAT):
€ 0.00
Subtotal (incl. VAT):
€ 0.00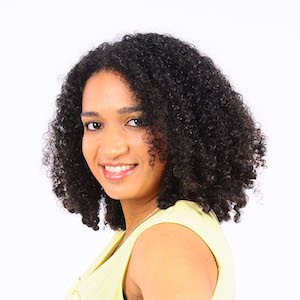 Help & Support
Our Customer Service is available in English, Dutch and German
LiveChat
Direct response during opening hours
Phone
Please call us if you have questions

+31 85 888 2923
Available Monday to Friday between 2 PM – 9 PM (CET)
WhatsApp
Direct response during opening hours

+31 6 555 29 977
Available Monday to Friday between 2 PM – 9 PM (CET)
With a wide variety of wax figures, Madame Tussauds is a great attraction for the whole family!
About Madame Tussauds
During your visit to Madame Tussauds you get the opportunity to pose with the movie stars and other timeless icons on the red carpet. Millions of people have flocked through the doors of Madame Tussauds since they first opened over 200 years ago. The wax dolls are made ​​with such detail that you will be amazed by how "real" the figures look.
There are many wax statues of famous people from the film world, world of sports and politics. During your visit at Madame Tussauds you can pose together with Doutzen Kroes, go live on stage with DJ Afrojack and make a swinging selfie with Beyonce. This attraction is fun for the entire family! Admire beautiful works of art and the artists themselves and go on an adventure in the Marvel Avengers Experience where you enter the life-size comic book to test your favourite superheroes powers!
Why buy tickets online?
It's fast, easy and you get the best price

Guaranteed access, experience a hassle-free trip

You will receive your voucher via email. Print this voucher and exchange it for your ticket

Madame Tussauds includes
Fast Track entrance to the museum
Important information
Opening hours Madame Tussauds: Daily from 10:00 AM to 9:30 PM
Last admission 1 hour before closing time
Children up to 4 years get free entry
Children from 5 to 15 years receive a discount

Amsterdam Central Station is at 10 minutes walking distance

There are sufficient parking facilities available in the area of Madame Tussauds
Madame Tussauds is wheelchair accessible. There are some restrictions
Pick up location tickets: Damrak 26
Address: Dam 20, Amsterdam

Tip! Don't forget to bring your camera!
Please contact us if you have any questions. We are more than happy to help you!
Nice
Very nice to visit. The exibitions are very good and the people friendly.
Great time!
Great photos! Good scenery, creative and local too. Perfect for a rainy day! For adults, teenagers and children!
Amazing!
If you like your celebrities with a waxen stare, don't miss the Amsterdam Madame Tussaud! We Really enjoyed our visit here. Situated next to the famous Dam Square it is easily accessible. Spread over various floors the exhibits are amazingly life-like and are great for 'selfies'
This tour in Amsterdam is organized by Lindbergh, Damrak 26, 1012 LJ, Amsterdam, Netherlands
Accessibility
Wheelchair and rollator users are always very welcome at Madame Tussauds. However, strict fire regulations dictate that they can only admit two wheelchair users at any one time. .

Madame Tussauds Amsterdam is not suitable for battery operated electric wheelchairs or scooter.
Wheelchair users can only enter Madame Tussauds before 7.30 PM due to restricted guidance

We always double-check the availability with our local partners for each booking. Even though this is usually a swift process, it can take up to 24 hours. Once this process is completed you will receive your voucher or ticket by email. If our local partner is not able to confirm your booking we will offer you the best possible alternative. If the new date and/or time doesn't fit your itinerary, we will reimburse the full amount paid.
How great that you want to share your experience! Your feedback helps other travelers to make a better choice.