Street Art Tour
Duration: 3.5 hours
| | | | | | | |
| --- | --- | --- | --- | --- | --- | --- |
| | | | | | 1 | 2 |
| 3 | 4 | 5 | 6 | 7 | 8 | 9 |
| 10 | 11 | 12 | 13 | 14 | 15 | 16 |
| 17 | 18 | 19 | 20 | 21 | 22 | 23 |
| 24 | 25 | 26 | 27 | 28 | 29 | 30 |
| 31 | | | | | | |
24-01-2022
Subtotal (incl. VAT):
€ 0.00
Subtotal (incl. VAT):
€ 0.00
Subtotal (incl. VAT):
€ 0.00
Subtotal (incl. VAT):
€ 0.00
Subtotal (incl. VAT):
€ 0.00
Subtotal (incl. VAT):
€ 0.00
Subtotal (incl. VAT):
€ 0.00
Subtotal (incl. VAT):
€ 0.00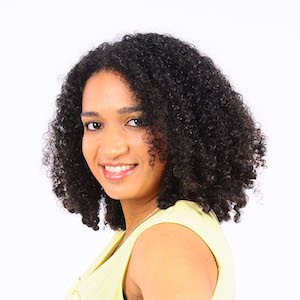 Help & Support
Our Customer Service is available in English, Dutch and German
LiveChat
Direct response during opening hours
Phone
Please call us if you have questions

+31 85 888 2923
Available Monday to Friday between 2 PM – 9 PM (CET)
WhatsApp
Direct response during opening hours

+31 6 555 29 977
Available Monday to Friday between 2 PM – 9 PM (CET)
A tour for art lovers and everyone who wants to see something different than the usual tourist attractions!

About this tour
Art is an important part of Cuban culture, local artists have long used their work to express their feelings about politics, economy and culture.
The tour starts with a walk through Barber's alley, where a special street art project was created. The street is also home to various independently owned pubs and restaurants, something that Cubans have only been allowed to do since the new regulation of the government. Walking through the alley, you hear the story about Papito. He opened a school for at-risk youth in his community, so they could become barbers or hairdressers to make money and to stay out of trouble. You'll visit his house, which is still a barber shop, but also a museum.
Next you take a taxi or private bus to Fusterlandia in the Jaimanitas neighborhood. This community project was set up by Jose Fuster, also known as the Cuban Picasso, who started to decorate the houses with mosaic. The project started in the 90s and is now one of the most impressive mosaic displays in the world, inspired by Gaudi. You hear Fuster's story, visit his mosaic house and art gallery and you might even meet one of his family members!
Finally you go to Muraleando in the Lawton neighborhood. This cultural program is organized by Manuel Mario Diaz Baldrich, with various workshops for children, teenagers and the elderly. These workshops range from making music, to dance, to painting and more! Look around the neighborhood and see unique murals by locals and visiting artists, even a piece by ''Peanuts'' creator Charles Schulz. After viewing the neighborhood, you can enjoy a local live band while eating a Cuban lunch with special local drink.
Doing this tour contributes to local society and 100% of the proceeds will be donated to the 3 projects you visit: a music and dance school for local young people, a training program for young artists and a local school!
Why buy online tickets?
It's fast, easy and you get the best price
Your spot is guaranteed, experience a hassle-free trip
You will receive your voucher by e-mail, the printed voucher will grant access
The tour includes
Local, experienced English speaking guide
Transfer in local transport
Lunch with drink
Important information
When: Daily
The tour starts at 10:00 AM
This tour will take approximately 3.5 hours
The group consists of a maximum number of 12 people
Children under 6 years old can participate in the tour for free
Transport from and to the meeting point, tips for the guide and food and drinks other than the above are not included
Take water and sunscreen with you. You can donate art supplies if you want (brushes, pencils, crayons, markers, etc.)
It is rare that the Jose Fuster house is closed, but it may happen. In this case you can only view the house from the outside
Starting point: La Gargola Guesthouse, 82 Calle Cuba (between Cuarteles and Chacon streets), 1st floor (stairs, blue door)
The tour ends at La Gargola Guesthouse
Please contact us if you have questions. We are more than happy to help you!
This tour in Havana is organized by Urban Adventures, P: 001 - 6479934334
We always double-check the availability with our local partners for each booking. Even though this is usually a swift process, it can take up to 24 hours. Once this process is completed you will receive your voucher or ticket by email. If our local partner is not able to confirm your booking we will offer you the best possible alternative. If the new date and/or time doesn't fit your itinerary, we will reimburse the full amount paid.
How great that you want to share your experience! Your feedback helps other travelers to make a better choice.