Full day Quad Tour of Gozo
Duration: 8 hours
18-10-2021
Subtotal (incl. VAT):
€ 0.00
Subtotal (incl. VAT):
€ 0.00
Subtotal (incl. VAT):
€ 0.00
Subtotal (incl. VAT):
€ 0.00
Subtotal (incl. VAT):
€ 0.00
Subtotal (incl. VAT):
€ 0.00
Subtotal (incl. VAT):
€ 0.00
Subtotal (incl. VAT):
€ 0.00
Subtotal (incl. VAT):
€ 0.00
Subtotal (incl. VAT):
€ 0.00
Subtotal (incl. VAT):
€ 0.00
Subtotal (incl. VAT):
€ 0.00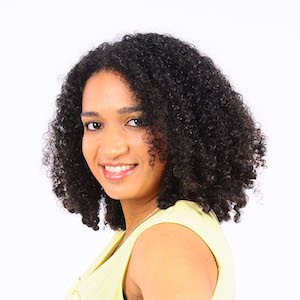 Help & Support
Our Customer Service is available in English, Dutch and German
LiveChat
Direct response during opening hours
Phone
Please call us if you have questions

+31 85 888 2923
Available Monday to Friday between 2 PM – 9 PM (CET)
WhatsApp
Direct response during opening hours

+31 6 555 29 977
Available Monday to Friday between 2 PM – 9 PM (CET)
Feel the wind through your hair and accelerate to explore the most beautiful sights of Gozo in a adventurously way.
About Full day Quad Tour to Gozo
The day starts with a comfortable transfer from your hotel to the port of Malta. Upon arrived, there is a private boat ready which will sail you to the port of Gozo. Your guide takes you to the meeting point where he is giving a short instruction and explanation about the planned program.
If everybody is ready, it is time to rock the streets and see the most beautiful spots of the island. Gozo have marvelous landscapes, caves, saltpans, stores and beautiful nature to admire. Around noon there will be a delightful lunch ready, to enjoy after a intensive morning full of quad riding.
After lunch the road will be continued to see a lot more of Gozo's hidden charms. At the end there is time to take a refreshing dip in the waters of Gozo. Once Cooled you will drive slowly towards the meeting point, where a drink is ready to close the day in a joyful way. After a beautiful day there is a boat ready to take you back to the mainland of Malta.
Does this not sound fantastic?
Why buy online tickets?
It is fast, easy and you get the best price
Your spot is guaranteed, experience a hassle free trip
You will receive your voucher by e-mail, print the voucher or show it on your smartphone
Full day Quad Tour to Gozo includes
Transfer from your accommodation
Private boat trip to Gozo (weather permitting)
Helmets available for drivers and passengers
Fully comprehensive insurance
Lunch: Soup or pasta / fish, chicken, pork, dessert, soft drinks, juice, coffee, tea and water
20 min powerboat (weather permitting)
Important information
When: daily
The first pick-up will be at 7:45 AM, the exact time will be consulted with the tour operator after booking
4:30 PM the ferry departs back to Malta
Click here to see all the stops during the quad tour
In the morning you will board a private boat to Gozo to avoid queuing, weather permitting otherwise you will board the communal ferry
Drivers must me 21 years of age and over and present a valid driving license, to be allowed to drive
Drivers have to follow the tour leader at all times
Racing and overtaking are strictly prohibited
Should the rules not be followed and an accident occur, the driver is fully responsible
The quads are full comprehensive insured except for the first €330,-
Wear comfortable and sturdy shoes
Do not forget your sun protection
In the winter period the swim stop is excluded
Please
contact
us if you have any questions, we are more than happy to help you!
This tour in Malta is organized by 0, Gozo Pride Tours 27 Anton Buttigieg Street Qala Gozo Malta
All the breathtaking spots in a row
Quala Belvedere
Simar Valley
Ramla Valley
Calypso Caves
Victoria
Marsalforn
The saltpans
Ghasri Valley
Free tasting and shopping
Dwejra- Inland Sea & Fungus Rock
Swim stop
The Quarries
Kercem Heights
Xlendi Bay
We always double-check the availability with our local partners for each booking. Even though this is usually a swift process, it can take up to 24 hours. Once this process is completed you will receive your voucher or ticket by email. If our local partner is not able to confirm your booking we will offer you the best possible alternative. If the new date and/or time doesn't fit your itinerary, we will reimburse the full amount paid.
How great that you want to share your experience! Your feedback helps other travelers to make a better choice.